Shopping: The Highest Travel Motive for Foreign Tourists to Japan
"Shopping" became the top travel motive for foreign tourists to Japan for the first time. Among other motives such as "traditional culture" and "onsen (hot spring spa)", why did "shopping" ranked the highest? What is in the background?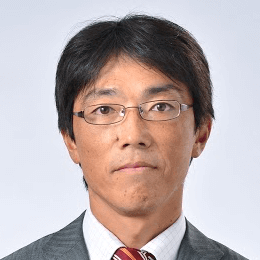 Keita Murayama Columnist
According to the recent "Survey of Overseas Visitors to Japan 2006-2007" conducted by Japan National Tourism Organization (JNTO), the top three travel motives for foreign tourists to Japan were "Shopping" (34.8%), " Traditional culture/historic sites" (32.4%) and "Onsen and relaxation"(32.1%). For the first time in the survey history, "Shopping" ranked the highest ahead of 2006's top motive" Traditional culture/historic sites" and "Onsen and Relaxation".
JNTO conducted a personal interview survey at departure lounges of eight international airports in Japan including Narita and Kansai, and one seaport (Hakata). The respondents were 13,891 foreign tourists to Japan (3,486 from South Korea, 2,552 from Taiwan, 1,134 from People's Republic of China, 1,746 from the U.S.A, 566 from the United Kingdom and 3,661 from other countries and areas).
The largest possible reason for "Shopping" to become the highest travel motive to Japan can be found in the current increase in tourists from East Asia. The proportion of visitors with leisure purpose is particularly high among visitors from Hong Kong (77.3%) and Taiwan (67.9%). So is their travel motive for "Shopping" (Hong Kong–70.5%, Taiwan–40.0%), compared with tourists from other countries and area.
The JTM's most recent study of outbound travel market in East Asian countries shows a similar result. Particularly among young female tourists from East Asia, shopping is a strong motive to visit Japan. One of the respondents comments; "The depreciation of the Yen is a benefit. It is the most reasonable now to shop luxury brand items in Japan. I can save as much money as travel cost to Japan, if I purchase a hand bag from a international premium brand in Japan." Other respondent said, "I like to buy branded items in Japan because some brands offer exclusive/limited models and second-brands only available in Japan."
These comments reflect that in addition to traditional motives such as "Nature (appreciation of snow and coloring leaves) and "Onsen (hot spring spa)" (as Japan's original culture), a motive like shopping, more focused on visiting urban areas of Japan, is growing rapidly along with the expansion of repeat visitors.
It is inappropriate, however, to identify every tourist from East Asia preferring shopping in Japan. Tourists from South Korea, for instance, show higher interest in "Onsen" than "Shopping" by 10 points.
Travel motives of tourists from Europe should be more diverse now. The number of tourists from France has doubled in the last 10 years. It is believed that popularity of Japanese "manga (comics) and anime (animation)" in France has contributed the increase of French tourist arrival to Japan. The booming Japanese food among health-conscious Europeans is also believed to bring them to Japan. Hence it is risky now to stereotype European tourists as being attracted to traditional Japanese culture. Likewise, it is not appropriate to label all tourists from East Asia as shopping lovers.
For diversified destination marketing strategy, it will be more important to carefully examine the proportion of tourists and the difference in their preferences by each country and area.
【 Travel Motive of Foreign Tourists to Japan 】
Source:
Flash report of the "Survey of Overseas Visitors to Japan 2006-2007" by JNTO