Trends of Overseas Travel with Children (Part 4) -Potential of Growing Market for Overseas Travel with Children
Women in their 30s and 40s used to enjoy overseas travel before they got married and had a baby. Some of them believe that there is hardly a chance to travel abroad while rearing children. What can be done to win them back to the overseas travel market? What type of service would encourage them to resume their traveling habits? The clue to the solution lies in domestic travel, which is popular among families with small children.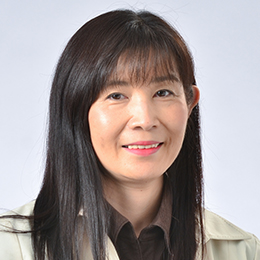 Hiromi Nakajima Columnist
One of the popular destinations among mothers who are just ready to make the first overnight trip with a little baby is "Hotel Green Plaza Karuizawa". The hotel offers a special package for guests with infants. The package includes an accommodation in a room equipped with infants' outfits: baby blanket, potty-chair, baby bath-chair, pot for formula, special trash bin for diapers, hanger and slipper for children, cupboard with tamper-resistant stopper, outlet cover and extra towels (twice as many as a regular room has).
Furthermore, the hotel offers rent-a-buggy service and play room where children can enjoy picture books, blocks, jungle gym and slide for free of charge. Adjacent to the hotel is "Toy Kingdom", an amusement park for children including infants.
Among facilities and services this hotel provides to baby guests, the most attractive to mothers is all-you-can-eat buffet dinner; the menu includes baby food.
Many parents feel guilty for feeding children with packed baby food while adults enjoy delicious hotel meals. They tend to think that they should wait to make an overnight trip until their babies are old enough to eat the food served at hotels. Here at the Hotel Green Plaza, parents and their young babies can enjoy meals together.
By offering an opportunity to enjoy dinner together, the hotel has been successful in relieving the family guests from a guilty feeling that they are giving their little babies a hard time by taking them around here and their during a trip.
Tax free shopping at Narita Airport is a very popular activity among Japanese overseas travelers. Mothers in their 30s and 40s used to buy cosmetics and luxury branded goods during overseas trips when they were younger. They would buy tax-free cosmetics and other must-buy items from a rich product line up at Narita. Once they were abroad, they would buy souvenirs and branded goods at lower prices than in Japan.
One of useful services mentioned in the previous report is play ground for small children at Narita Airport. This facilities coupled with "Shopping at Narita Airport" may motivate the families to travel overseas. Mothers can enjoy shopping just like they used to while children can play in "Kids' space" with fathers who tend to have few opportunities to play with kids in daily life. Every family member can enjoy themselves before departure, which may encourage families with small children to take off from Narita Airport once again.
In an attempt to attract family travelers through satisfying their needs, sales points are not limited to facilities and services specially designed for children guests. One example is beds with casters so that guests can move them in the hotel room. By placing the bed by the wall, parents can decrease the chance of their children, who toss around in the bed, falling off from the bed. Hotels can make an appeal to families by such little ingenuity.
Simply informing family travelers of services which may not be very special but are convenient for them during the trip may encourage them to travel internationally. Identifying what parents are worried about and devising small way to get rid of their anxiety can expand the market for overseas travel with small children.
The next report will cover "barriers against travel with kids", showing what parents are concerned about during the trip.