Tourism Crisis Management as Business Continuity Plan 1
It is already six month since the gigantic earthquake hit Eastern Japan followed by huge tsunamis that destroyed many communities and lives of thousands of people living on the East coast of Tohoku Region. Since then, through the experience of this natural disaster, individuals and organizations in Japan have become much more concerned about protection from such disasters and management of the risks. However, when it comes to Tourism Crisis Management, I have hardly observed or heard about discussion or actual measures taken in Japan, except the China-Japan-South Korea Ministerial Conference on Tourism held in May concluded that the three countries will collaborate to establish a contingency system for emergent accident.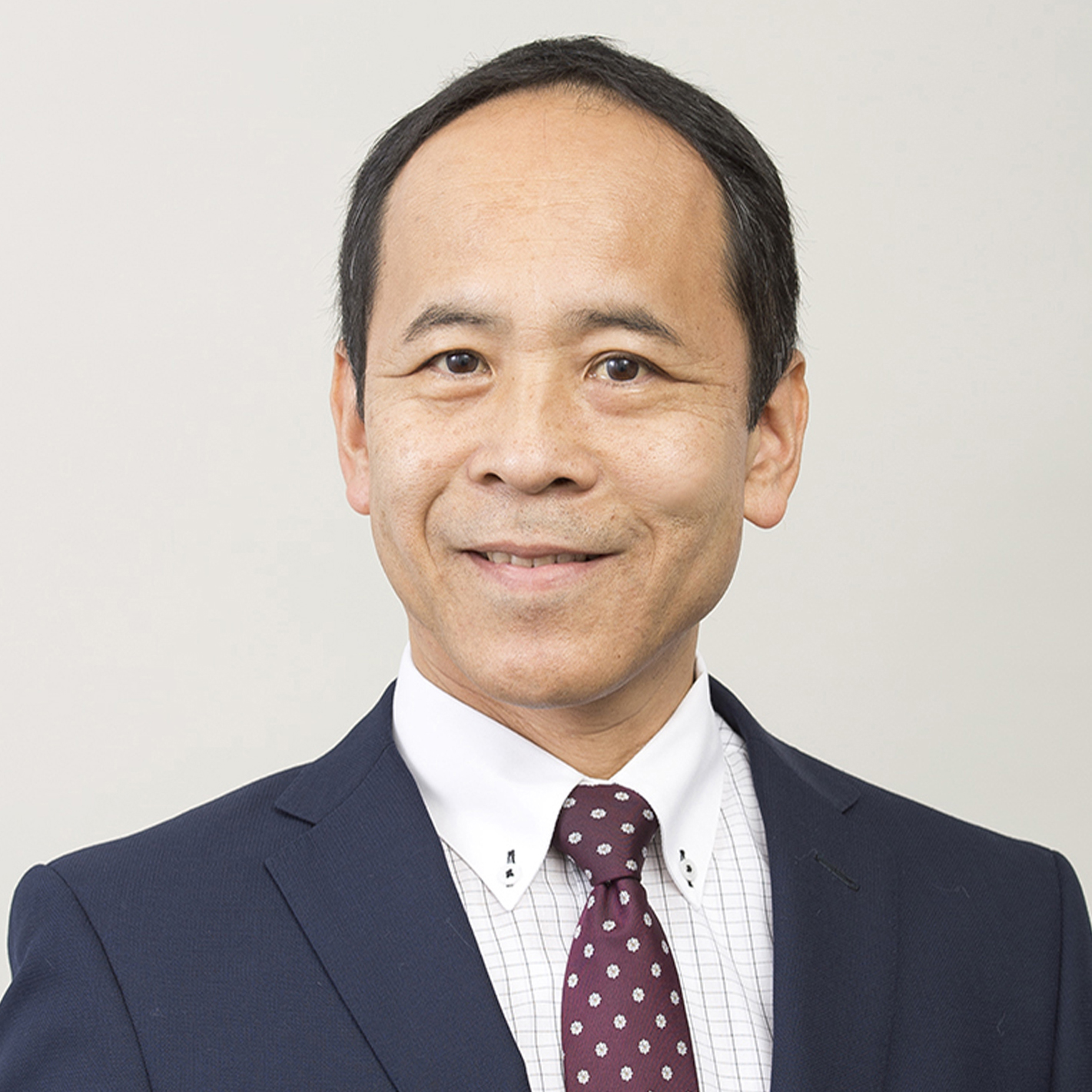 Masato Takamatsu Advisory Consultant
Over the last two decades, an enormous number of crises hit every corner of the world and Japan. At each incident, tourism has been largely affected. And it is very likely that another crisis will take place somewhere, sometime, even tomorrow. If the communities and tourism businesses have a tourism crisis management plan and their staff is ready to cope with the crisis according to the plan, the risks for the visitors will be reduced and the post-crisis recovery of tourism sector will be faster.
It is my pleasure and responsibility of a professional tourism consultant to share with you through a series of articles the basic concept of tourism crisis management, challenges in creating tourism crisis management plan, case studies of successful crisis management and the keys to prepare and execute tourism crisis management.
The first article will discuss the importance of tourism crisis management and protection from disasters.
1. Importance of Tourism Crisis Management
(1)Tourism supports local economy
Tourism sector is becoming more and more important not only for local communities and regions but also for the entire Japanese economy, which is well represented by the words 'Tourism Nation'. The economic impact of travel and tourism in Japan has grown to nearly 5% of GDP. In prefectures like Okinawa, tourism is the largest industry in the area and has a great impact on the local economy and employment.
(2)Safe and secure destination
Being a safe and secure place is an essential factor for tourist destination. Japan has long enjoyed a reputation of being a safe destination, which is a Japan's strength among all the competitor destinations in Asia and a brand for destination Japan. Clean cities, safe streets, low crime rate, low risk for communicable diseases and free from concerns for food safety. The quality of products sold at stores in Japan is strictly controlled and there is hardly any worry for purchasing fake items. Public transportation is convenient and the drivers drive with good manners, that makes foreign visitors feel comfortable to get around even by him/herself.
The reputation of Japan as a safe and secure destination has crumbled down and been washed away by the earthquake and tsunami in March. People who have never experienced earthquake would be terrified to visit Japan where you cannot tell when and where another earthquake will hit you.
Furthermore, the accident at the Fukushima Daiich Nuclear Power Plant and the wide spread of radiation have accumulated the unsafe impression of Japan. The myth of safe food in Japan also fell into pieces as the vegetables, tea leaves, sea food, milk and even beef produced in Japan was found to be contaminated by radiation.
The Government of Japan has made tremendous efforts to communicate with the rest of the world that Japan is already back to normal and safe to visit except for the limited area within 30km in diameter from the Power Plant. However, a large majority of world population do think it is not yet totally safe to visit Japan, which is the major reason for the decline of inbound tourist to Japan. The international visitor arrival to Japan in July was down 36.1% from that of July 2010.The Government of Japan has made tremendous efforts to communicate with the rest of the world that Japan is already back to normal and safe to visit except for the limited area within 30km in diameter from the Power Plant. However, a large majority of world population do think it is not yet totally safe to visit Japan, which is the major reason for the decline of inbound tourist to Japan. The international visitor arrival to Japan in July was down 36.1% from that of July 2010.
No one can deny that there is a possibility that another disaster may occur somewhere in Japan. Crises of smaller scale than 3.11 take place almost every year in some areas in Japan. In other words, every region in Japan faces possibility of being hit by some kind of crises. If Japan is prepared to protect visitors and travelers to the area that happens to encounter crisis no matter where in Japan; they are safely guided to evacuate and receive full support to be sent home in safety, Japan will once again resume its reputation as a safe destination and upgrade its brand image.
After the crisis, quick actions for the recovery of tourism sector will secure the employment and the life of community people who work for tourism and it will eventually lead to the recovery of the entire community from the crisis. A well prepared tourism crisis management plan will make this happen.
2. Disaster Protection and Crisis Management
(1)Possible disasters and crises
Japan is full of natural disasters such as typhoons, heavy rain and floods, earthquakes, volcanic eruptions, and etc. There is a risk of human-induced crises as well. Following is a list of possible disasters that may affect tourism.
1. Natural disasters
Typhoon, heavy rain, flood, mudslide, hail damage, tornado
High temperature, drought
Heavy snow fall, low temperature, damage from cold weather
Earthquake, tsunami
Volcanic eruption, volcanic ashes, debris flow, yellow sand
2. Human-induced disasters and crisis
Great fire, fire on a hotel, forest fire
Aircraft accident, hi-jack
Ship accident, sea pollution with fuel oil
Communicable diseases, epidemics, food poisoning, polluted food
Strike, demonstration, riot
Terrorism, brutal crime with fire arms and knives, gangster related crime
Nuclear accident
Black-outs in wide area
Political dispute, war
Nowadays, these crises may take place anywhere at any time. Which of these crises have been assumed in your existing disaster protection plan and risk management manual?
(2)Disaster Prevention Plan Is Prepared But No Tourism Crisis Management Plan
After the Earthquake hit east Japan, disaster prevention plans have been executed, at both nation and regional levels. A number of issues and problems of the existing plans have been pointed out and they are now being reviewed. However, there were few discussions on crisis management in tourism.
The Cabinet Office of Japanese Government has held the Central Disaster Prevention Meetings several times since the March earthquake. The Meeting consists of 17 members, who are mostly university professors and the heads of local governments that experienced a multi-hazard, but no expert in tourism is included.
The Japan Tourism Agency, a government agency for tourism policy and promotion, has only recently begun considering to conduct a study on crisis management in tourism. There is no government officer who has expertise in tourism crisis management.
When you look overseas, Australia has established 'The National Tourism Incident Response Plan (NTIRP). The purpose of the NTIRP is to 'to establish a framework to ensure incidents likely to affect the national tourism industry are managed in a coordinated whole-of-government way to minimise potential negative economic impacts to the industry.' The plan is regularly reviewed and updated.
In Thailand, when there is an emergency situation in tourism sector, the Tourism Authority of Thailand organizes a team to consider and take measures against the crisis in close cooperation with the relevant ministries and government agencies. This system worked very well when a tsunami hit the coastal cities in 2004 and the demonstration turned into a riot in 2009. The team proved to be quite effective in supporting the recovery of Thai tourism sector.
Advanced countries in tourism, such as Australia and Thailand, have a tourism crisis management system in place. In Japan a majority of the destinations do not have a tourism crisis management plan even though they have a specific plan for disaster prevention.
(3)Risk Management vs. Tourism Crisis Management
We often see the words 'risk management'. What is the difference between 'crisis management' and 'risk management', and what do they have in common?
'Risk management' means to consider the measures to prevent possible risks and take those measures. The first step for the risk management is to make a complete list of risks that may arise to the organization. The risks on the list are studied and analyzed to identify how each risk is likely to influence the organization and the environment. Then the measures to prevent the risks are considered and carried out according to the priority by the scale of influence. The ultimate risk management is to prevent all the predictable risks to take place.
'Crisis management', on the other hand, is defined as the strategies, processes and measures which are planned and put into force to prevent and cope with crisis. (Dirk Glaesser (2006), 'Crisis Management in the Tourism Industry') In other words, to take measures to minimize the negative influence and damages once the crisis takes place, and to get out of crisis situation toward the recovery as early as possible. Needless to say, efforts should be made to prevent the occurrence of the crises that are controllable; however, most of the natural disasters and human-induced disasters and accidents are not prevented by the self-protection efforts.
Like risk management, a list of possible crises is prepared, but here the focus is not on the prevention of the crisis but rather on how to minimize the influence of the negative events and what need to be done for the early recovery. Recently, more and more companies and other organizations have introduced Business Continuity Plan (BCP), which is an important component of crisis management plan.
In the next essay, I would like to discuss the nature of tourism crisis management, and some of the common challenges and keys to prepare tourism crisis management plan.
Masato Takamatsu
C.E.O.