Travel agencies' strategy for survival with LCCs emerging
Summary LCCs or low cost carriers have started to fly into Japan, which is hot topic in the travel industry. All Nippon Airways (ANA) is to launch an LCC based at Kansai International Airport this year. Will international LCCs win the hearts and minds of Japanese travelers? How will they affect travel agencies, which procure air tickets seats from legacy or traditional airlines to produce and sell package tours? According to the results of on-line surveys and interviews conducted by Japan Tourism Marketing Co. (JTM), this article discusses the prospect of the travel industry under the circumstances of LCCs emerging into the market.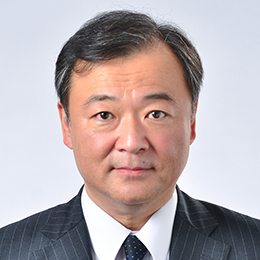 Shoji Nomura
"One-way ticket between Tokyo and Kuala Lumpur costs from JPY 5,000"
It is an airfare that Air Asia X, a Malaysian LCC, announced with a fanfare in an advertisement to inaugurate its service to Japan last December. This catchy line with "the low price" received media attention, leading to raising awareness of "Air Asia X" and "LCC" among the general public in Japan market.
LCC stands for low cost carrier, which is also regarded as a budget airline. LCCs offer low airfares to markets by their efforts to reduce every cost involved in airline operation. Thanks to such a business model, the LCC segment has expanded the business scale in the aviation market. Nowadays, the LCC has grown to capture about 30% of market shares in North America and Europe. In the meanwhile, it has had as little as 2% of available seat capacity for international flights to and from Japan, which raises expectations of a further increase in the share.
On the other hand, so-called "legacy carriers" or traditional airlines have played a main role in air transport. As legacy means heritage or inheritance, each carrier has a business model to provide an extensive network of airline routes and high-quality service by leveraging advantage of accumulated know-how on running the business.
Survey on LCCs
JTM carried out an on-line survey to 1,000 men and women living in the Tokyo metropolitan area who have traveled abroad for the past year while conducting interviews with those who have used international LCCs.
1. On-line questionnaire survey
In the survey, those who have traveled abroad were asked questions on their use of LCCs. The results show Jetstar Airways (Australia) has been used by the largest number of respondents among all LCCs: 5%. The figure indicates LCC customers remain minority at the present.
Asked how to select an international airline*, the respondents cited main factors:
– a national flag carrier, 49% (Rank 1st)
– a carrier of which mileage points they earn, 43% (Rank 2nd)
– a carrier of which cabin attendants are kind, 43% (Rank 3rd )
As little as 9% of them (Rank 17th) chose "Ticket is cheap", which is characteristic of the LCC as a decisive factor. The results are almost the same as those of questionnaires JTM has conducted to find out people's willingness to use legacy carriers. These results may come from a fact that people are unprepared to see a realistic image of "low price air tickets" due to a lack of experience, rather than being attracted to the cost.
2. Interview survey
JTM interviewed those who have actually used the LCC. The results of the survey are different from those of the on-line questionnaires. Although the number of the samples was only seven, all of them said they would use LCCs again. As the reason, they cited in-flight services are unnecessary if they take a night-flight. That is because all they can do is sleep during the night. The respondents seem pragmatic about using LCCs. Some answered they would be willing to use whichever is cheaper LCC or legacy carrier because the total airfare for an entire family of four is quite a large amount in a household budget.
Before taking a LCC flight, all the respondents had felt a concern of LCCs and had a bias that the service would be limited. But once they flew, they felt largely satisfied with LCC services including on-time operation. They seem to have purchased the tickets directly accessing LCC websites, instead of at travel agencies. An experience of taking an LCC flight has cleared off the concerns they had on LCCs. The idea of low airfare with frill-free service satisfies them and leads to the repeat use of LCCs. In short, keys for LCCs' success are: 1) people get used to LCC flights and 2) low airfares.
Interview with travel agencies about LCCs
What is travel companies' view of LCCs in terms of strategy of air ticket retailing and producing tour packages? JTM conducted an interview survey to identify the issues that travel companies have in selling LCC ticket. Many of them expressed the negative views of transaction with LCCs. As major reasons, they pointed out include:
– low-cost air fares provided by LCCs would pull down the level of 'reasonable' price range of airfares and tour packages.
– travel companies need additional work in starting to business with LCCs, because of a different booking procedure and payment system from legacy carriers.
– LCCs provide lower sales commission than legacy carriers
The prevailing attitude of travel companies is that they would rather continue business with legacy carries through the existing system of booking and purchasing air seats than be involved in LCCs.
Nihon Shoko Research conducted a survey on travel agencies' willingness to do business with LCCs in January 2011. (* note 1) According to the results, the majority showed negative attitudes toward LCCs. Specifically speaking, out of 57 companies surveyed, 20 of them or 35.0% said they would not be too eager to do business with LCCs and 12 or 21.0% said they wouldn't want to. Major reasons for their reluctance are: lower commission and low profitability. Actually, one of LCCs' cost-cutting measures is to reduce sales commission to travel agencies. It is fair to say that one of the keys to their success is to directly sell air tickets to consumers. The CEO of Air Asia X, a Malaysia's LCC flying into Haneda Airport, indicates his intention to sell 90% of air tickets through the internet even in Japan, where traditionally travel agencies are in powerful positions in the market. (* note 2)
Overcome the negative legacy in the changing environment
The more travels people experience, the more sensitive they are about tour price and quality. Furthermore, the improved IT environment enables consumers to compare goods and services in order to buy a more valuable product at a lower price. More and more travelers seeking for cheaper fares are expected to directly purchase cheap air tickets from LCCs, also may trade down in terms of package tours. Under these circumstances, travel agencies may be required to formulate a new business model to make active use of LCCs.
Legacy carriers are also making tremendous efforts to cut their cost. In recent years, they are beginning to explore new initiatives to break away from "legacy" distribution method which relies on travel agencies, through promoting direct sales to consumers as well as reducing commission to travel agencies. In fact, a leading travel company in South East Asia has had serious issues in producing tour packages due to a reduced number of air seats that legacy carriers allocate for tours. The tour operator has also found that the price competition of package tours made it impossible to make a profit if they keep purchasing air seats from legacy carriers at a traditional price and lowered commission rate. It had no choice but largely use LCCs for their packages.
There is a possibility that travel agencies may face business difficulties if they stick to a so-called legacy way: highly depending on attractive ticket prices with sales commission from airlines. Travel agencies should bear in mind that "legacy" means not only favorable heritages but also unfavorable ones of past deeds.