Trends of Overseas Travel with Children (Part 5) – Barriers Against Travel with Kids
Even those women, who used to enjoy overseas travel- just like going on a domestic travel, when they were single, have given up overseas travel as soon as they become mothers. What are the barriers for travelers with small kids? How can they be removed?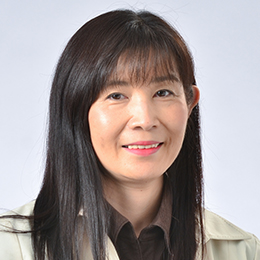 Hiromi Nakajima Columnist
This summer, JALPAK organized a tour targeted at families with children, titled "6 Days Holiday in Hawaii on Family Jet Charter Flight". This tour, priced somewhat higher than standard Hawaii tours, was sold out because tour was carefully designed to meet the needs of overseas travelers with children.
On board the Family Jet, "nursing zone" separated by curtains was available for mothers with a baby, the entire family was assigned with seats close to each other, special diapers were prepared, cabin attendants were selected among those who are experienced in caring children and cartoon movies were included in the list of entertainment programs. These services that were specially offered to the families with children were attractive.
However, the most attractive factor of this tour was the use of a chartered flight, which relieved the parents' biggest concern "Will the kids keep quiet during the long flight". Parents do not want to feel uncomfortable when their children disturb other passengers by crying, screaming and wandering around the cabin. On this tour, all adult passengers are with children so the parents do not have to feel uneasy even if their kids make some noise. 31 of the 362 tour participants were children under 2 years old. This proportion is six times larger than the figure of the ordinary tours, showing that the tour concept successfully met needs of the parents with small children.
It is impossible to use chartered flights for all the tours targeting families. Parents with small children are encouraged to participate in a package tour that has 'Family' in its title, as it would suggest that there are some other families with kids in the tour group. Also, the word "family" included in the tour title would be a message that it is a "tour that welcomes families with children". "Tour for Families" also relieves the "worries during the stay", which is just as a significant barrier against travel with kids as "worries on board".
"Family tours" do not always have to feature all the family oriented services; it is rather more important that the tour destination is suited for the families. In order to minimize the troubles and make the travel enjoyable, the destination is a key factor. In fact, many parents who want to travel overseas with their children have no idea where they should go."
Following are requirements for the destination suited for visitors with children.
Short-haul.
Minimum time difference, preferably no time difference.
Good public security and hygiene (e.g. drinkable tap water).
Easy access to hospital in case of illness or injury. Would be better if Japanese speaking personnel are available.
Child goods, such as diapers and baby food can be easily purchased.
There are restaurants that welcome guests with small children and offer a variety of menu for kids.
There is "something" that both the parents and children can enjoy or take part in together.
Safe for children: there are places where children can play safely.
Destinations which meet all the 8 requirements are quite limited. Even Hawaii, the destination for the Family Jet Charter Flight, does not meet the requirement 1 and 2. However, we can still name Hawaii as a good destination for the families with small children, as it meets all the other requirements. The key is that the visitors feel comfortable about the destination because there are so many good factors even if some of these requirements are not met. Travelers can prepare for the risks, both physically and mentally, as long as they are aware of them in advance.
The report will continue to discuss the "barriers against travelers with kids."